About Us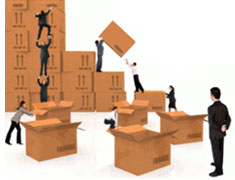 Rubykon Manufacturing Ltd. is a sovereign manufacturer of premium quality corrugated boxes and cardboard cartons that assist you in carrying your valuable belongings to any part of the world – safe and secure!
We are a Six year Young Organization that partner you for all your packaging requirements with an array of corrugated boxes and cartons widely ranging in thickness, shapes and sizes. Founded by Mr. Ashok Mehta and strongly partnered by Mr. G. C Mittal, Rubykon Manu. started with a very humble beginning in 2006. Today we are standing tall in around 3.2 Acres at Kala Amb square feet of earth space backed by around 123 employees.
We are a dynamic organization understanding the needs of the changing business scenarios and hence we keep on upgrading our technology and encompassing automation has been our constant endeavor. Our manufacturing plant is strategically located in Kala Amb, Himacal Pradesh where best of the machinery for 5 Ply fully automatic plant, automatic starch system and glue making, auto sheet stacker and die cutters are installed. All these machines are imported from renowned brands of Taiwan and China. We are proud to have a production capacity of around 36000 Tons per Year that equips us for high decibel production orders and effective cost optimization.
Our team is our Strength! We employ the best in industry to give the best to industry.
Our Vision:
We will be the most sought after supplier of corrugated boxes and cartons by renowned brands at national and international levels. We would be the most sought after organization by the best talent of the industry – thereby creating the best products through best people backed with state of art technology.
Our Mission:
To continuously upgrade to better and automated technology that can give better quality of products with higher volume.